Archives by date
You are browsing the site archives by date.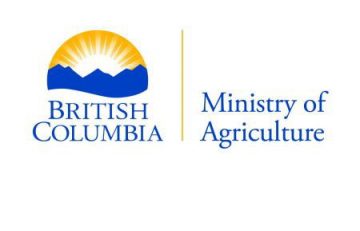 By Lewis Fausak on March 25, 2020
A great opportunity to take the next step in your career with the Ministry of Agriculture Resource Development Agrologist Licensed Science Officer (Agrologist) 2 Victoria, BC Regular Full Time Closing Date: 4/7/2020 Req #68576 https://bcpublicservice.hua.hrsmart.com/hr/ats/Posting/view/68576 Applicants who do not fully meet the required qualifications may be considered for this position but at a lower classification. An eligibility […]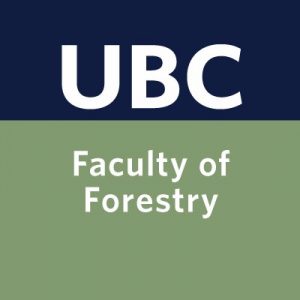 By Lewis Fausak on March 21, 2020
Assistant Professor in Urban Forests and Human Health (DEADLINE: MAY 15, 2020) Job Summary The Department of Forest and Conservation Sciences at the Vancouver campus of the University of British Columbia (UBC) invites applications for a tenure-stream position at the rank of Assistant Professor in the field of urban forestry with an emphasis on human health and […]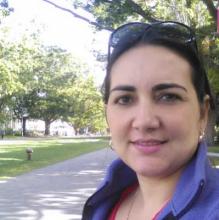 By Lewis Fausak on March 21, 2020
Title: Actinomycete diversity associated with cherry tree rhizospheres and their potential as microbial inoculants Congratulations to Marieta Marin Bruzos who successfully defended her thesis this past week on March 16, 2020. Please read her abstract below, and CLICK HERE if you would like to know more about Marieta and her research. Abstract: Replant disease may […]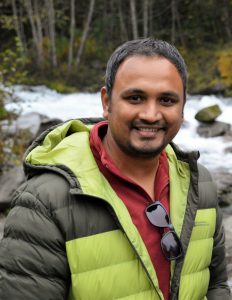 By Lewis Fausak on March 14, 2020
Title: Digital Soil Mapping to Enhance Climate Change Mitigation and Adaptation in the Lower Fraser Valley Using Remote Sensing We are pleased to announce the oral examination of  Siddhartho (Sidd) Paul  (2017-2018) for the degree of Doctor of Philosophy in Soil Science. Sidd is a past president for the PRSSS from 2017-2018 and continues to […]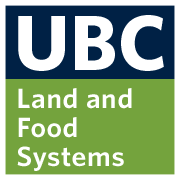 By Lewis Fausak on March 13, 2020
The Applied Biology (APBI) department of the Land and Food Systems Faculty at UBC is seeking a part time work earn Applied Biology Program Support Assistant. The assistant will work closely with the APBI Education and Research Support Technician to create interesting and informative science displays, design and develop educational outreach boxes to teach all […]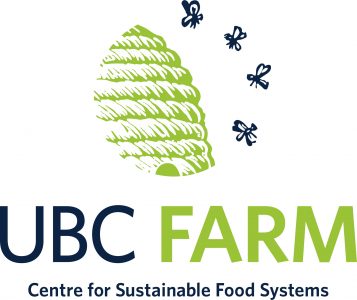 By teresa silverthorn on March 6, 2020
The UBC Farm is hiring a Field Worker and Urban Farmers Volunteer Assistant The Field Worker supports the UBC Farm and CSFS by assisting with day-to-day crop production and land stewardship activities. The Urban Farmers Volunteer Assistant works with the Volunteer Coordinator, the Perennials and Biodiversity Coordinator and other UBC Farm staff to provide daily […]

By teresa silverthorn on March 5, 2020
The Department of Forest and Conservation Sciences, Faculty of Forestry, UBC-Vancouver campus, seeks a Research Associate to undertake research on mycorrhizal fungal communities and forest ecosystem resilience. This research associate will be responsible for undertaking research under the supervision of Dr. Suzanne Simard. Responsibilities include: 1) design research projects to elucidate the role of mycorrhizal […]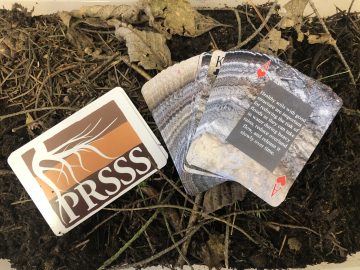 By kathleen mcmahen on March 3, 2020
Featuring a different fun soil fact on each card! Support the PRSSS and share soil knowledge! Click here for details.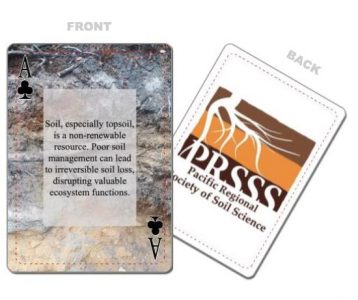 By kathleen mcmahen on March 3, 2020
The PRSSS is proud to present a custom card deck featuring fun soil facts! Card decks can be purchased for $20. See our merchandise page for details Thanks to everyone who contributed soil facts: Jean-Thomas Cornelis Bryan Driscoll Francis Durnin-Vermette Lewis Fausak Deepa Filatow Taylor Griffin Maja Krzic Katie McMahen Lee-Ann Nelson Amy Norgaard […]