Lewis Fausak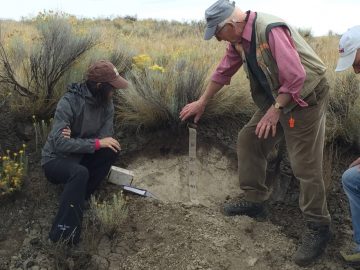 By Lewis Fausak on September 25, 2018
Click the photo for more images from the trip!
By Lewis Fausak on August 16, 2018
SOILS FIELD ASSISTANT POSITION Employer/Organization: Faculty of Land and Food Systems Position: Work Learn – 20 hr/wk Location: Lower Fraser Valley, BC Closing Date: August 24, 2018 Position Duration: 3 months (September – November) – full day availability on Thurs. and Fri. ideal Description: Interested in real hands-on field research experience? Want to get your […]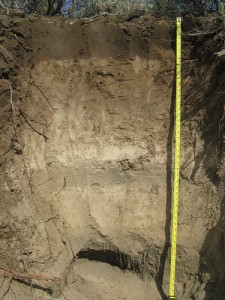 By Lewis Fausak on July 26, 2018
Soils PhD: Impact of variable retention harvest on carbon and water cycling of southern forest plantations in Canada We invite applications from students seeking a Ph.D. degree in Earth and Environmental Science program at McMaster University, starting from September 2018 or January 2019. This research is part of a larger Global Waters Future Project: Southern […]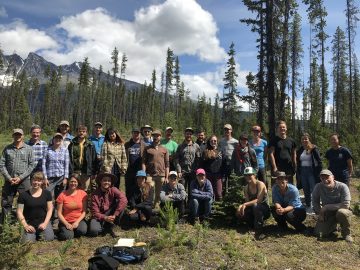 By Lewis Fausak on July 24, 2018
Click the photo for more images from the course!

By Lewis Fausak on July 19, 2018
Forest Soil Research Scientist The Government of Canada – Natural Resources Canada – Canadian Forest Service is looking for a forest soil research scientist for a full time position based in Victoria, British Columbia. Closing date: 16 August 2018 – 23:59. CLICK HERE for link for more information Reference number: RSN18J-019827-000049 Selection process number: 2018-RSN-EA-CFS-185745 Natural Resources Canada […]

By Lewis Fausak on July 11, 2018
Click HERE for job posting  Posting Title LSO AGRL 2 – Nutrient Management Specialist Position Classification Licensed Sc Off Agrologist 2 Union PEA Location Abbotsford, BC V5T 5E3 CA (Primary) Salary Range $56,662.05 – $70,770.36 annually Close Date 7/12/2018 Job Type Temporary Assignment (TA) Temporary End Date 8/1/2019 Ministry/Organization BC Public Service -> Ministry of […]

By Lewis Fausak on July 5, 2018
BC Ministry of Agriculture Burnaby, BC Agrologist Salary $56,662.05 – $70,770.36 annually – An independent administrative tribunal, the Agricultural Land Commission (ALC) is the provincial body responsible for administering the provincial Agricultural Land Reserve (ALR), governed by the Agricultural Land Commission Act (ALCA) and Agricultural Land Reserve Use, Subdivision and Procedure Regulation. The Commission is […]
By Lewis Fausak on April 17, 2018
Applications are invited for the 2018 Ivarson Scholarship for Students in Soil Science and Related Studies.  One scholarship of $2,000 will be awarded.  Please read the scholarship guidelines carefully before completing an application. Deadline for application is 11:59 pm ET, May 25, 2018. Visit the link here.
By Lewis Fausak on April 13, 2018
  Find the job posting here: http://csss.ca/wp-content/uploads/CSSS-Office-Manager.pdf The Canadian Society of Soil Science (CSSS) is a non-governmental, non-profit organization for scientists, engineers, technologists, administrators and students involved in professional soil science. Its goal is to nurture the discipline of soil science in Canada and ensure its relevance in the future. CSSS is seeking a new contractor […]